WHAT TO BRING ? | BEST TIME TO VISIT | OUR FLEET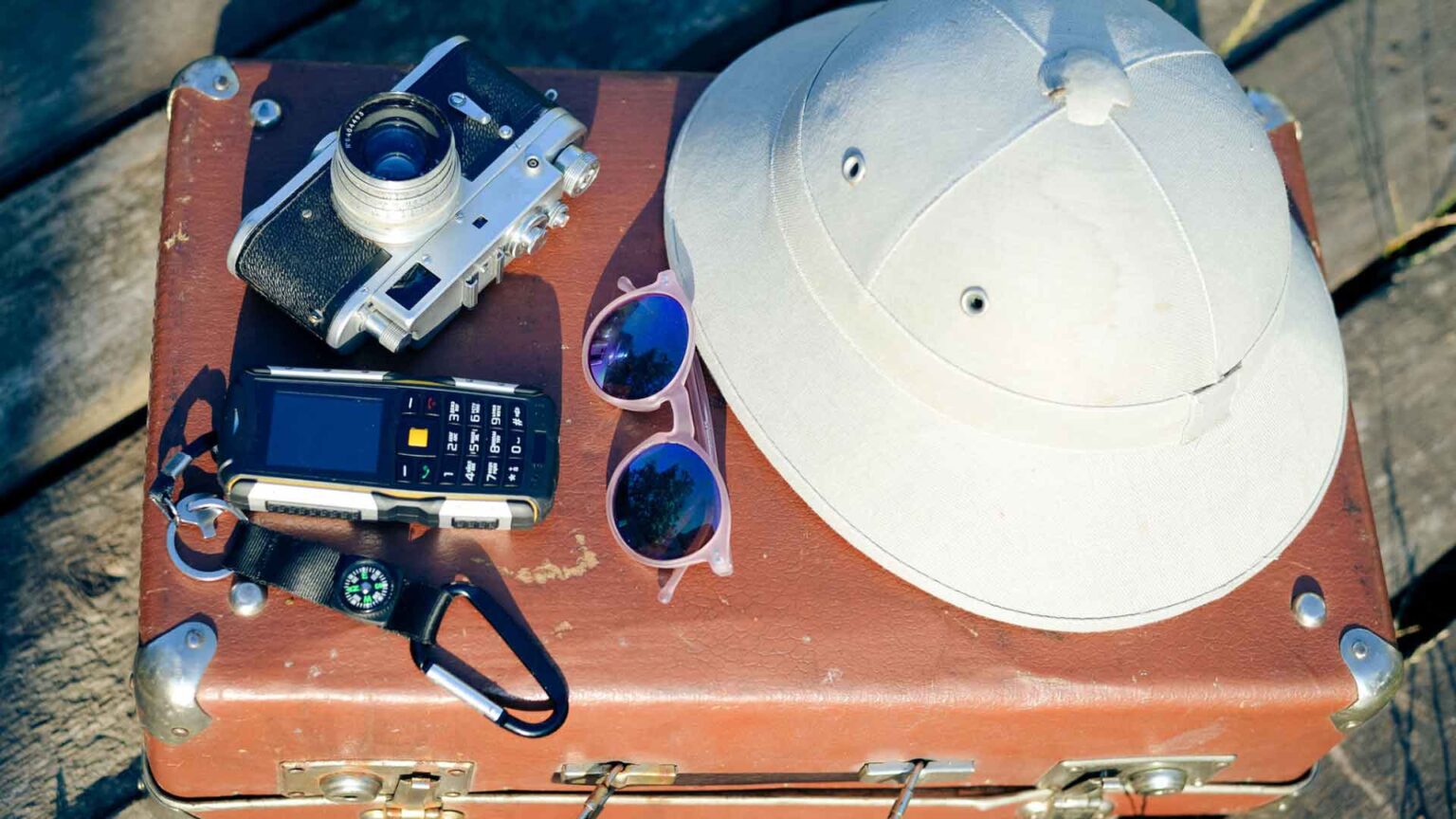 WHAT TO TAKE ON A SAFARI ADVENTURE
Luggage
Baggage should be of the round squashy type rather than hard suitcases that are difficult to fit into jeeps. Try to use something that is both lockable and water proof as luggage can often end up sitting on the roof of the vehicle. It should be noted that the luggage limit per person on domestic flights is 15-20 kg per person (checked-in and hand luggage).
On your inbound flight, don't check in items that you absolutely need (such as medicines), as it is not uncommon that checked-in luggage gets misdirected and arrives in Tanzania a couple of days after you. It is better to have such items in your hand luggage.
You can leave extra luggage in a locked storage room at our office or the Hotel for no charge.
You can leave valuables in a safe deposit box at the Hotel or our office for $5/day.
Footwear
Sturdy, comfortable shoes, preferably waterproof. They will get dirty.
Tennis shoes or sandals for lounging in the evening
Comfortable, breathable socks
Clothing
Shorts, mid-thigh or longer
Lightweight, breathable pants
Short-sleeved shirts, cool and breathable
Long-sleeved shirt or sweater for evenings
Rain racket and pants or rain poncho
Baggage
Day pack, for you to carry
Large duffel bag or backpack
Sleeping (for camping safaris) 
Sleeping bag
Sleeping pad and repair kit
Tents are supplied by Dotcom Safaris at no charge
Foam sleeping pads are provided by Dotcom Safaris at no charge
Other
Water
Water bottles, and water purification tablets or purifier
Bottled water is always available normally provided by Dotcom Safaris
What to bring? 
Sun hat with brim
Sunglasses
Bandana (for dust, etc.)
Money ($400 or more in cash and/or travellers cheques, including some small U.S., Euro, or Tanzanian bills)
Headlamp or flashlight
Camera, film/disks, mini-tripod
Video camera, tapes
Maps, guidebooks
Batteries
Binoculars
Notebook, pencil, and pen
Pocket knife
Electricity adapter
Energy bars, hard candy, snacks, and comfort foods
Playing cards, games, books, Frisbee, football, kite
Chocolate or pens for village children, mementos for guides and other travellers
Umbrella, particularly useful in the rainy season, can be purchased in the market for around $2
Plastic bags and zip-lock bags for waterproofing
Sewing kit
Salt, pepper, spices for bland food
Business cards
Alarm clock
Calculator (for currency conversion)
Swim suit for hotel swimming pool
Toiletries
Toilet paper (and baggie to carry used paper while walking)
Small towel
Soap
Toothbrush and toothpaste
Hand-wipes (moist towels for cleaning)
Hand sanitizer
Lotion
Glasses, contacts, solution
Comb, mirror
Documents
Passport
Yellow fever certificate
Tanzania Visa
Medical insurance
Address book
Vaccination records
Airline tickets
Cash, travellers cheques, credit cards
Maps, guidebooks
Make copies of passport, TZ visa, airline tickets/schedule, travellers cheques numbers. Leave a copy with someone at home and put a copy in a separate place in your luggage.
First Aid
Ibuprofen, Aceteminophen, or Paracetamol
Throat losenges
Band aids
Moleskin
Sunscreen (SPF 15+)
Lip balm with sunscreen
Insect repellent
Disinfectant, Antiseptic cream
Bandages and tape
Diahrea medicine
Antihistemines
Ace bandage
Melatonin (1-3mg) or other sleep aid
Malaria pills (talk to your doctor)
Antibiotics (talk to your doctor)
Prescription drugs (talk to your doctor)
Diamox (talk to your doctor)
Gifts for Guides, Locals
Shoes
Any warm clothing
T-shirts
Hats
Nerf football, frisbees
Candy
Pens
Packing your flight yo Africa
U-shaped neck pillow (blow-up)
Books/magazines
Toiletries
Snacks
Water
Walkman and music
Eye shades, ear plugs
Melatonin or other sleep aid
Critical items (in case baggage is delayed)
When to Visit Tanzania
We don't believe there's a best an ideal opportunity to visit Tanzania! The Great Migration whirls around the Serengeti – you can follow its course. The Mara River crossing happens in Jun-July; drier climate additionally implies more untamed life around waterholes. Jan-Feb bring less vehicles and greener scenes after the short rains; you'll see infant wildebeest… and more predators. Jun-Aug are cooler, perfect for anybody needing to maintain a strategic distance from the brutal warmth. Kilimanjaro is cold all year; while the coast is warm – you can take here to defrost off.
The best an ideal opportunity to visit Tanzania relies upon what untamed life you'd prefer to spot. The nation's seasons and untamed life numbers are directed by the downpours, so you'll have a somewhat extraordinary encounter contingent upon when you decide to visit. Tanzania's feature fascination is the Great Migration, which happens all year over the Serengeti. Numerous individuals run here among July and September for an opportunity to observe enormous groups of wildebeest and zebra crossing the Mara River — alarm results as they attempt to maintain a strategic distance from the jaws of crocodiles and different predators holding back to jump. You'll see heaps of vehicles in the recreation centre during this season, however.
Tanzania's 'green season', among November and March, is a lot calmer. While there's an opportunity of downpour showers, it's an incredible time for bird watching as transient species show up in their thousands. You'll additionally observe Great Migration crowds with their recently conceived calves. The main time we will in general keep away from Tanzania is among April and May, when substantial downpours can upset natural life seeing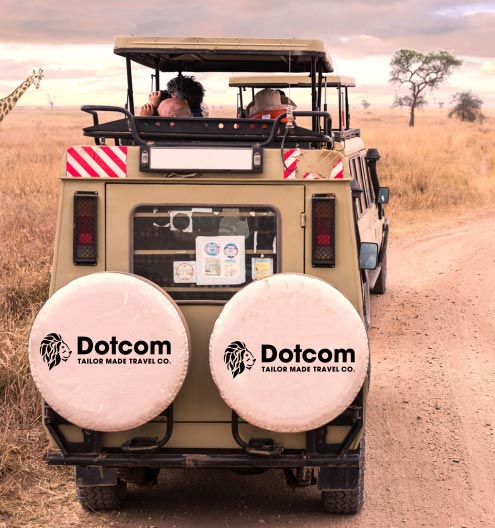 Safari Guides
Our guides are skilled, knowledgeable and well-certified. We always believe that the safari guide on your safari is an ambassador of the host company and the country. Our safari guides are outstanding not only for their knowledge of the natural history of the areas we visit, but also in relating the culture and history of their home. They aren't only there to make sure the vehicle works and to choose the right direction, but also to become friends and make sure that every detail of your journey goes as smoothly as possible. Our dedicated Safari guides take pride in introducing you to their stunning country. Their knowledge of the game parks and wildlife will make our clients not only to enjoy their adventure but also to take memories of the natural beauty of Tanzania back home with them.
By sharing their passion with our guests and explaining the Tanzania cultures, they inspire many of our guests to return. Our professional and registered Safari guides will start your safari tour with an introductory briefing and orientation session, accompany you throughout your tour itinerary and are generally available to answer safari and wildlife questions or make suggestions, if requested.
Dotcom Safaris Vehicles
We have both standard and extended Toyota Land Cruisers. Larger vehicles are available for larger parties at your request. By limiting the number of passengers to 4 per vehicle or 6 passengers for extended vehicle, we ensure each client has a window seat. As a convenience, we provide photo equipment charging plugs in each of our vehicle. All our vehicles are 4×4 Toyota Land cruisers designed to withstand the rugged roads of the bush. All have safari roofs to allow passengers to stand within the vehicle and take photos. Additionally, all our vehicles undergo maintenance after returning from each safari in the bush to ensure your safety.
Vaccination Certificate:
A yellow fever vaccination certificate is required for travelers over 1 year of age arriving from countries with risk of yellow fever transmission and for travelers having transited more than 12 hours through the airport of a country with risk of yellow fever transmission. If you are traveling through Kenya, Rwanda, Uganda, or Ethiopia en route to Tanzania, you will need a Yellow Fever Card upon arrival in Tanzania.
Travel Insurance
We highly recommend travel insurance! You have made a significant investment in your travel plans and, while in most cases everything will run smoothly, situations may arise on or before your trip that are outside of our control as your travel agent and for which we cannot be held responsible. Travel insurance may help make your trip more worry free by protecting your investment and yourself.
Travel insurance should cover such losses as:
Trip Cancellation and Interruption (due to sickness/death of you, family member, or travel companion)
Emergency Medical Transportation (minimum of $100,000)
Trip and Baggage Delay (including missed connections)
Lost or Stolen Baggage
Doctor and Hospital Payments
Travel Accident Insurance
Weather delays

Travel Insurance Tips:
To cover pre-existing conditions, you will need to buy travel insurance 7-21 days from your first trip deposit depending on the insurance company.
Cover the full time of your trip — door to door.
For a medical emergency or evacuation, contact insurance company before getting service if at all possible. They have preferred suppliers and may not cover non-preferred.
Travel insurance does not cover some activities without a surcharge — scuba diving, rock climbing, hot air ballooning.
Some companies offer boutique products like "cancel for work reasons," "adventure activities", or "cancel for any reason".
Most policies are primary coverage and have no deductible. You will save receipts and then submit when you return.
Most U.S. medical policies do not cover travelers internationally, so double-check if you are relying on that.
Credit cards may cover some travel emergency expenses. Check coverage and exclusions, and if they are primary or secondary.
If you want specific coverage (pre-existing conditions, scuba), call the insurance company to confirm coverage and try to get it in writing.
Give someone at home a copy of your policy in case you need help contacting the insurance company.
If something is stolen, get a police report, and keep documentation for any medical services. These items will speed up any claims.
Pregnancy is not covered by most travel insurance companies.