+ Tips | Information | FAQ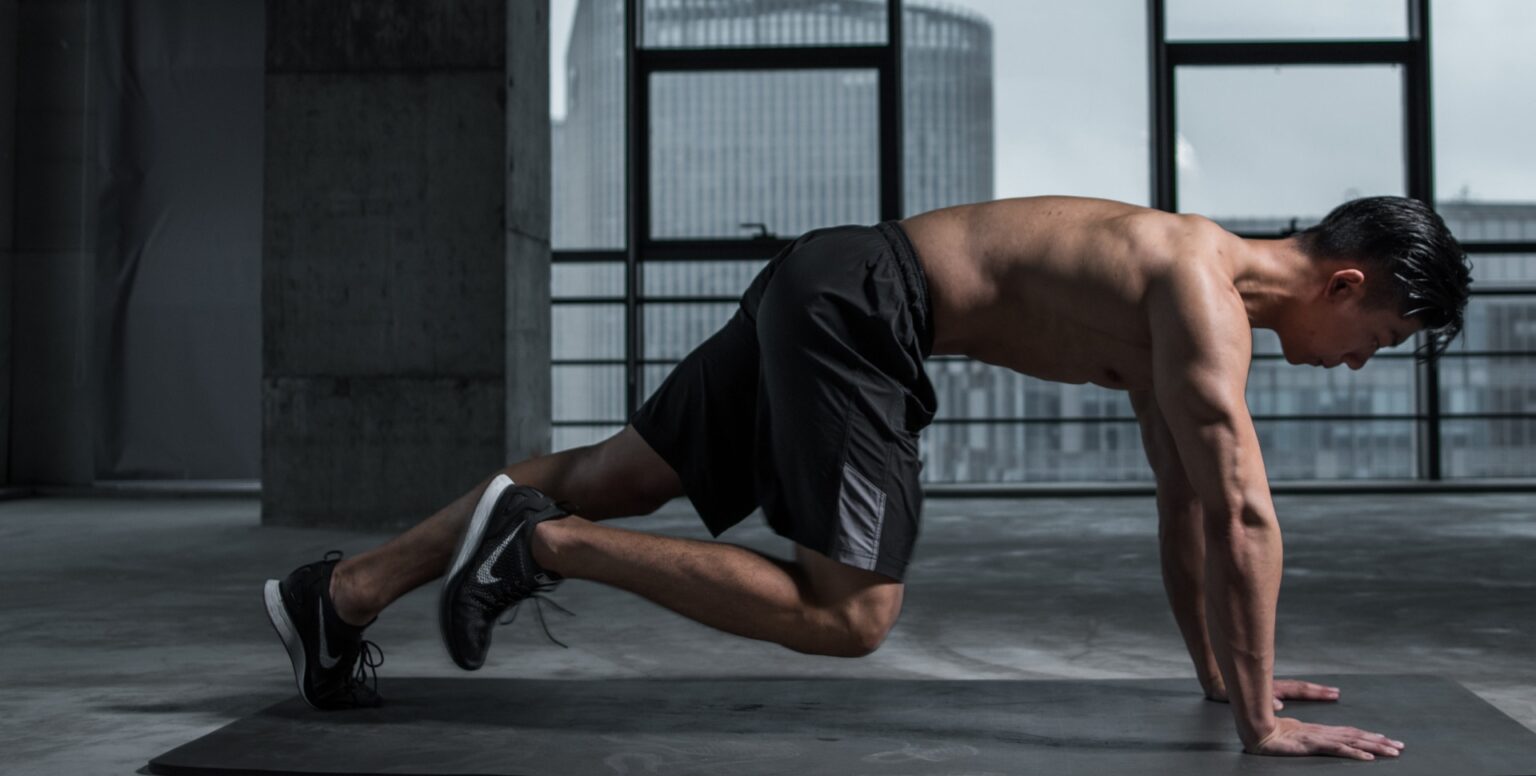 Kilimanjaro Fitness and Trainings
One question we get asked a lot is 'how fit do I need to be to climb Kilimanjaro? Whilst a high level of fitness will make the climb a lot easier it by no means requires super human fitness. We often take people who have left their fifties well behind them and are not in peak physical condition. In fact, if you are carrying a few extra pounds this is a great way to lose weight! That being said, a solid Kilimanjaro training plan will allow you to better prepare for the climb and give you more opportunity to enjoy yourself when you're on the mountain. Summit Kilimanjaro is a long slow grind but provided you have the determination to do just one more step even when you are tired we can help you get to the top.
If you are comfortable walking for 6-7 hours with an ascent of 1000m then you are certainly fit enough to succeed on Kilimanjaro. Similarly, if you can do a full hour spinning, a vigorous aerobics class or can jog at a decent pace for 45 minutes then there is no reason why you can't summit Kilimanjaro.
"The bare facts about the climb are that you will probably be walking 6-7 hours per day with a rough ascent each day of 1000m."
Practice Hiking
The best training by far to climb Kilimanjaro is to get your walking boots on and get lots of miles under your belt. Whether this is two to three hours walking locally or full days away on your nearest hills, you just need to clock up lots of hours on your feet as more than anything else it is just walking every day for 7 days that people find tiring. And the best cure for this is to have spent lots of hours just walking.
Hiking practice allows you to understand the stress your joints will be put under and how well you can deal with this. It also allows you to wear in your boots as this takes some time and can often be uncomfortable. Start with a comfortable distance that suits you and slowly try to work your way up to a 5-6-hour trek. If you can do this a few times, then you'll be in good stead to climb Kilimanjaro.
Aerobic Training
Aerobic (or cardio) training will be a key factor in allowing you to climb Kilimanjaro. Aerobic literally means 'requiring free oxygen' and refers to the use of oxygen to adequately meet energy demands during exercise via aerobic metabolism.
Aerobic exercise builds up your cardiovascular system allowing you process limited oxygen in a more effective way. This is key for Kilimanjaro as it is a long distance exercise at altitude which will give the body less oxygen per breath. Aerobic exercise, unlike anaerobic exercise, requires oxygen for elongated periods of time. Examples of aerobic exercise would be lane swimming, long distance jogging, walking and cycling.
One crucial thing we tell our customers is don't rush up the mountain! Trying to ascend too quickly is a huge mistake. Our porters can often be heard saying "Pole Pole", meaning 'Slow Slow' in Swahili. Because of the altitude your body needs time to adjust – no matter your fitness levels! However, having a good cardiovascular system will help with this, but it won't prevent it. Kilimanjaro is not a sprint, it's a marathon! We recommend putting the slowest hiker to the front of the group. Depending on fitness, we recommend a 3-6 month Kilimanjaro training plan. Your hiking practice will help, but we also suggest running 6-12km three times a week. If you're using a treadmill remember to set a slight incline.
Strength Training
Any Kilimanjaro training plan should also include strength training. Although not as important as your aerobic training, strengthening your upper body, core and, in particular, your legs, will greatly increase your chances of success. You'll be on your legs at least 7 hours a day, you therefore need them to be strong enough to take the punishment.
Health & Safety on Mt. Kilimanjaro
Once you have made the decision to climb Kilimanjaro there are some things to consider about Health And Safety On Kilimanjaro ensuring you have a safe and successful Climbing Mount Kilimanjaro. While Climbing Mount Kilimanjaro, there are possible results that you may go up against some test including some success related issues in the midst of your trek. The purpose behind these medicinal issues is generally a result of the distinction in tallness and atmosphere.
Altitude Sickness
This is the most broadly observed issue that most climbers go up against while Climbing Mount Kilimanjaro. Intense Mountain Sickness happens when you accomplish high heights, for example, Gilman's Point, Stella Point or on the Summit of Kilimanjaro. Nevertheless, it will, in general, be managed quickly, by taking the individual suffering down to a lower height. Regardless, the disorder can be avoided by starting with a moderate pace toward the beginning of your trek, adding an extra day to adapt in accordance with the high height and by drinking 3-4 litres of water every day during your trek. You can also take altitude sickness medicine.
Hypothermia
Hypothermia happens when the body's temperature drops certainly, at any rate, it might be avoided with thought. Right clothing and equipment are essential to prevent Hypothermia. Protecting pieces of clothing from getting wet, either by sweat or from the rain. Layering dress is furthermore an astonishing idea. The treatment of hypothermia isn't troublesome and someone suffering with it should be passed on to a protected zone at the most punctual chance. Following which all the wet clothing should be removed from the harmed person's body before putting them inside three climbing beds for warmth, preferably with another person to raise the body temperature.
Sunburn
While you Climbing Mount Kilimanjaro you come in direct contact of SunUV light radiations, which causes genuine sunburn. So while trekking Mt. Kilimanjaro it is recommended to use +30 SPF sunscreen cream. Wearing a wide hat which covers your face and wearing UV protective shades with a sideboard are also recommended.
Foot Problems
Hindered fitting boots or new boots that have not been worn in will hurt feet, achieving misery and disturbing. So it is basic to wear a functional consolidate of footwear. The toenails should be kept short so they don't rub or catch on your socks. If you develop sore, quickly empty the boot and treat it with zinc oxide tape or an unaffected plaster. Give yourself the best chance of scaling Mt. Kilimanjaro. Avail the good quality Kilimanjaro Packing List, find the Best Time to Visit Mount Kilimanjaro for the long trek, observe the principles of climb high/sleep low, hydrate generously, heed your guide and 'pole pole' your way up the mountain.
For us "Dotcom Safaris" put our client's safety first. That's why more than anything, we want everyone enjoys their Climbing Mount Kilimanjaro trip and come home in good health.
Kilimanjaro Gear Packing List
During a day on Kilimanjaro the temperatures can easily range from the high 20's (centigrade) right down at night to -15c. To cope with this huge range in temperature your clothing and kit strategy needs to be based around combining lots of thin layers that you build up and take off as the weather demands. Kilimanjaro National Park operates an absolutely strict limit of 15kg per porter for your main equipment bag, which includes your sleeping bag. This is more than sufficient for your needs on the mountain. Your bag will be weighed before you leave the hotel to start the climb and if it is overweight you will have to take items out and leave them at the hotel.
Carrying equipment
Water carriers
Footwear
Inner layers
Outer layers
Accessories
Toiletries and medicine
Technology
Practical items
Additional items
Frequently Asked Questions
The following are the questions that we tend to get asked the most by our climbers. If you have further questions after reading this, do check out the Climb Mount Kilimanjaro website that accompanies the guide book, and of course the Kilimanjaro guide book itself, which has been deliberately designed to give as much detail and answer as many questions as possible.
Vaccination Certificate:
A yellow fever vaccination certificate is required for travelers over 1 year of age arriving from countries with risk of yellow fever transmission and for travelers having transited more than 12 hours through the airport of a country with risk of yellow fever transmission. If you are traveling through Kenya, Rwanda, Uganda, or Ethiopia en route to Tanzania, you will need a Yellow Fever Card upon arrival in Tanzania.
Travel Insurance
We highly recommend travel insurance! You have made a significant investment in your travel plans and, while in most cases everything will run smoothly, situations may arise on or before your trip that are outside of our control as your travel agent and for which we cannot be held responsible. Travel insurance may help make your trip more worry free by protecting your investment and yourself.
Travel insurance should cover such losses as:
Trip Cancellation and Interruption (due to sickness/death of you, family member, or travel companion)
Emergency Medical Transportation (minimum of $100,000)
Trip and Baggage Delay (including missed connections)
Lost or Stolen Baggage
Doctor and Hospital Payments
Travel Accident Insurance
Weather delays

Travel Insurance Tips:
To cover pre-existing conditions, you will need to buy travel insurance 7-21 days from your first trip deposit depending on the insurance company.
Cover the full time of your trip — door to door.
For a medical emergency or evacuation, contact insurance company before getting service if at all possible. They have preferred suppliers and may not cover non-preferred.
Travel insurance does not cover some activities without a surcharge — scuba diving, rock climbing, hot air ballooning.
Some companies offer boutique products like "cancel for work reasons," "adventure activities", or "cancel for any reason".
Most policies are primary coverage and have no deductible. You will save receipts and then submit when you return.
Most U.S. medical policies do not cover travelers internationally, so double-check if you are relying on that.
Credit cards may cover some travel emergency expenses. Check coverage and exclusions, and if they are primary or secondary.
If you want specific coverage (pre-existing conditions, scuba), call the insurance company to confirm coverage and try to get it in writing.
Give someone at home a copy of your policy in case you need help contacting the insurance company.
If something is stolen, get a police report, and keep documentation for any medical services. These items will speed up any claims.
Pregnancy is not covered by most travel insurance companies.