Choose the perfect route for an unforgettable holiday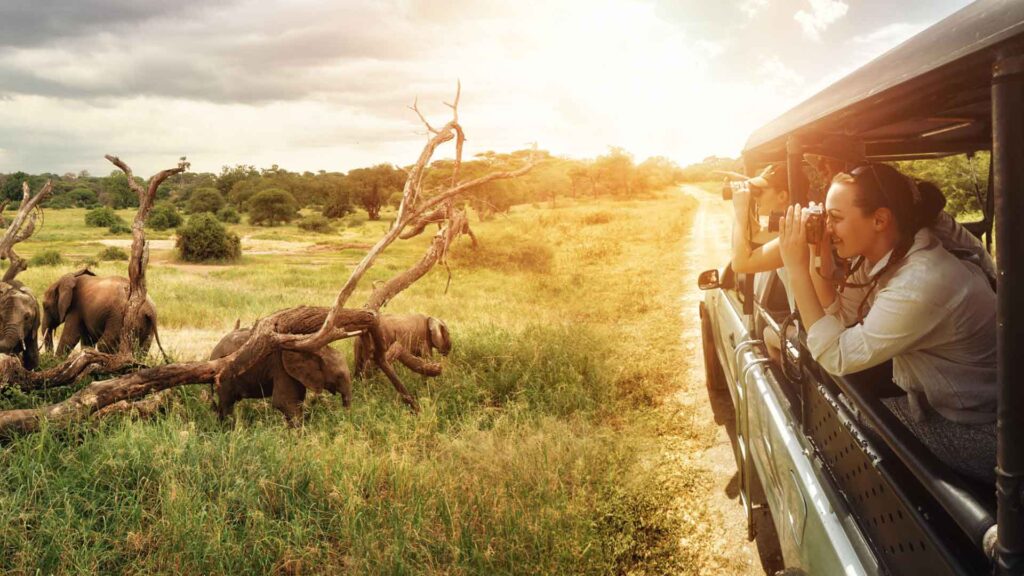 Northern Zone of Tanzania is the Tanzania greatest destination, home of the classic safari experience and it is the most popular Tanzania destination
Dotcom Safaris is ideally positioned to arrange your safari here. The northern circuit parks have long formed the heart of our business. With years of experience in planning and leading customized safari expeditions throughout Tanzania, we at Dotcom Safaris are passionate about what we do. Whether it is our custom designed safaris, our scheduled departure safaris, or our private guided safaris, we are committed to providing unforgettable experiences for our guests. We offer a wide range of itineraries to suit anyone's expectations, including luxury lodge safaris, private guides for small groups, camping safaris for the more adventurous and migration safaris to the Serengeti and Masai Mara.
The northern circuit is the home of the classic safari experience from the endless short-grass plain of Serengeti to the dense river lying forest of Tarangire to the blended ecosystem of Ngorongoro an abundance of wildlife the perfectly capture the safari experience.
Western Tanzania is made up of Katavi, Mahale Mountains, Gombe Stream and Lake Tanganyika, all unexplored and stunningly beautiful – please do click on the links to see our recommended camps and lodges in Western Tanzania, although all of our holidays are tailor made and we can easily help to arrange anything you like.
Western Tanzania is unchartered territory is relatively undiscovered and still boasts some of the largest herds of animals in Africa, totally off the beaten track, it takes five hours to reach any part of Western Tanzania, but once there the reward of beauty, wildlife and untouched nature is unrivalled. Dotcom Safaris is a unique Tanzania Tour operator uniquely will help you with tracking chimpanzees in the Mahale mountains and Gombe Stream National Parks, or avoiding huge herds of buffalo and elephant in Katavi National Park
Most people visit the western circuit to track chimpanzees in Gombe or Mahale Mountains National Park. These two chimp reserves on the shore of Lake Tanganyika offer the best chimp tracking in Africa. Getting here is expensive and time-consuming and is mostly done by chartered plane from Arusha. Instead of visiting one of the chimp reserves as an add-on to a safari in the north, you can combine it with a safari in Katavi, which is the savannah reserve in the western circuit and probably Tanzania's least visited park. Not for lack of wildlife, though. This park offers excellent game viewing in the dry season with superb wilderness appeal, which will make you'll feel like you own the place.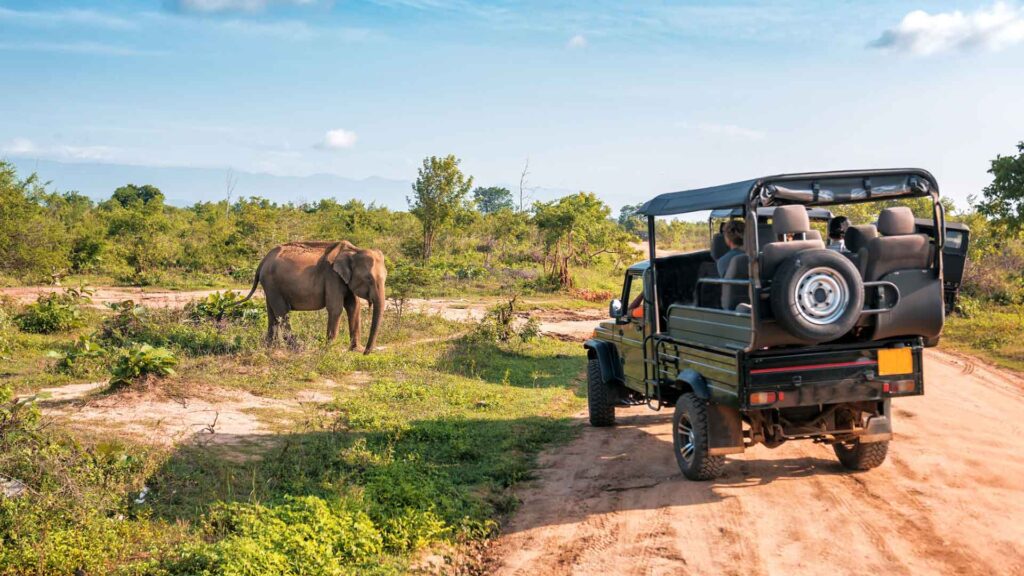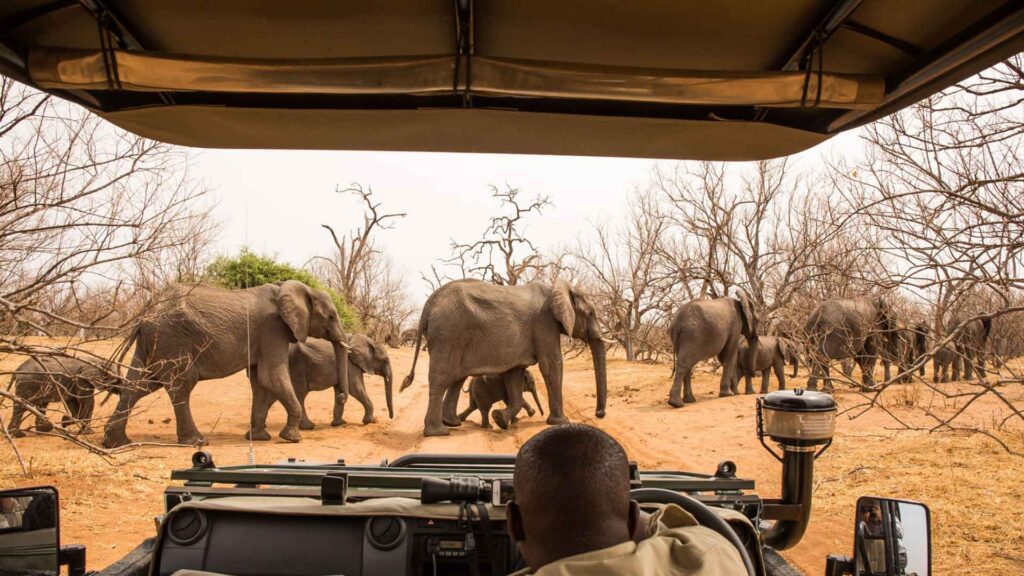 The National parks of southern Tanzania have earned a reputation, the best secret on the African safaris ciruit. The remote location limited bed space and boundless bushes ensure that the safari experience of Tanzania's southern land, remain the true and unadultrerated variety.
A Southern Tanzania safari tours takes you to the remote areas which are almost untouched & unexplored. We offer special packages starts from Zanzibar or Dar es Salaam to Selous Game Reserve, Mikumi National Park, Ruaha & Udzungwa Mt National park.
Southern Tanzania safari circuit comprises Selous Game Resreve, Mikumi & Ruaha National parks which somehow are not known as most of Tanzania tour operators are overlooking them in favor of Northern Tanzania safari circuit which is more popular with much attention among visitors. However, Southern Tanzania safari circuit is worth much more consideration from those who are keen on their safari & want to discover more in this remote safari destination.
As much as most of our Southern Tanzania safaris start from Dar es Salaam we combine them with Zanzibar beach to give a test of bush & beach holidays, prices for these packages are much affordable.
The great Migration of the Serengeti is considered one of "The Ten Wonders of The Natural World", and one of the best events in Tanzania to witness. A truly awe-inspiring spectacle of "life and death" in an expansive ecosystem ruled by rainfall and the urge for survival amongst the herbivores of the Serengeti plains.
The journey for the key players in this circular great wildebeest migration is highly weather dependent and dynamic, it begins in the Ngorongoro Conservation Area of the southern Serengeti in Tanzania and loops in a clockwise direction through the Serengeti National Park and north towards the Masai Mara reserve in Kenya.
It is a favourite season for many of the seasoned Serengeti guides: the air during these months is full of new life and action. Predators like lions and hyenas are constantly hunting for babies, thousands and thousands of calves are born within a couple weeks of each other – a feast for the eyes of true wildlife enthusiasts.
You should know that migration is a natural phenomenon determined by the availability of grazing. The initial phase lasts from approximately January to March, when the calving season begins – a time when there is plenty of rain-ripened grass available for the 260,000 zebra that precede 1.7 million wildebeest and the following hundreds of thousands of other plains game, including around 470,000 gazelles.
When the drought comes in May, the herd moves from north of Serengeti, to the Maasai Mara, chomping down the high green grass, quickly followed by the gazelles and zebras. The migration is not without risk: crossing rivers means facing about 3,000 crocodiles, patiently waiting for a kill. Not to mention the famous Serengeti lion population: by far the largest in Africa. Around this time a few calves are born ahead of others and of these, hardly any survive. The main reason is that very young calves are more noticeable to predators when mixed with older calves from the previous year and reasons as thirsty, hunger and exhaustion aren't to be forgettable.
Despite the abundance of hoofed meat in this area, life is not easy for these big cats in this unforgiving landscape. But seeing a group of lions collaborating to hunt down a wildebeest is an unforgettable sight.
Then, with the beginning of the short rains in late October, the migration makes its way back into the Serengeti. By December, the herds trek past Seronera – a small settlement in central Serengeti where the official Serengeti Visitors' Centre is located – to return to their calving grounds again, and the circle is complete