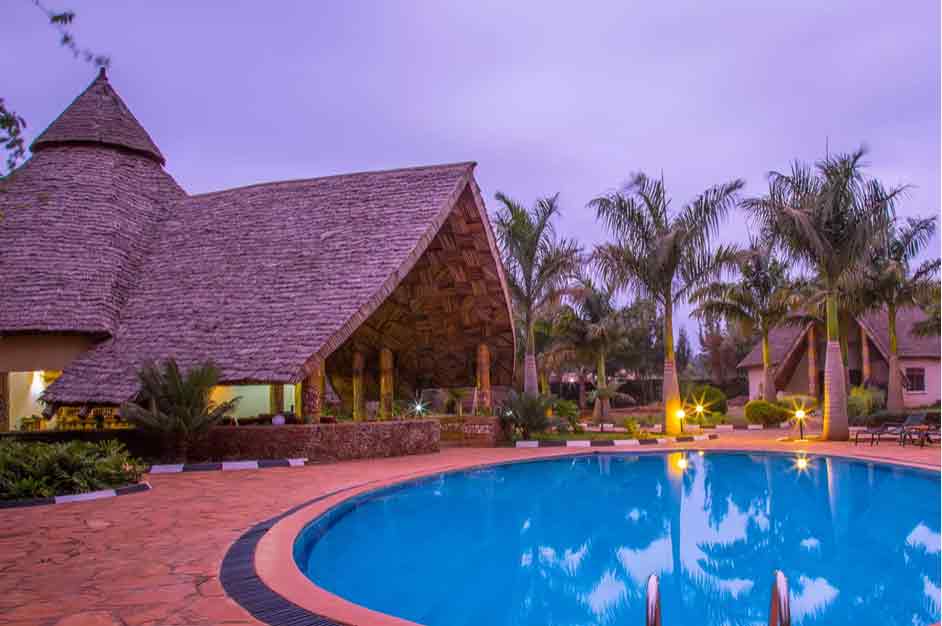 Safari lodges are larger, permanent structures built of brick and mortar. Lodges are smaller than hotels but have the same full amenities and similar facilities such as restaurants and swimming pools. As mentioned above, the lodges range from three star levels, to ultimate five star luxury
Tented camps are made up of large, walk in, canvas tents set up on permanent frames. These camps are generally smaller than lodges and have the amenities similar to that of a lodge or hotel such as separate en-suite bathrooms, restaurants and swimming pools. The tented camps aim to provide all the comforts of a lodge while giving guests a smaller, intimate, tented yet luxurious safari experience.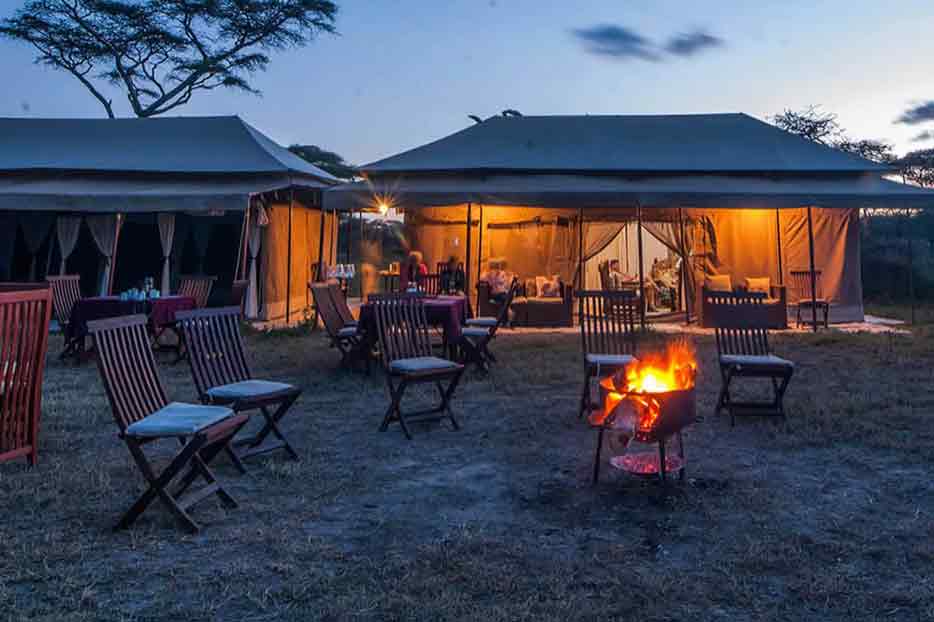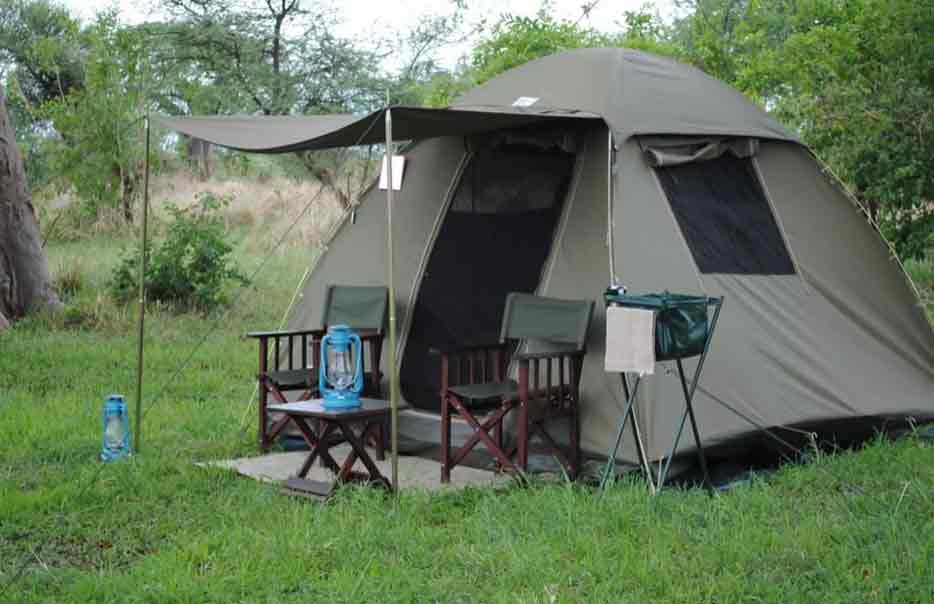 Budget camping fits in the tented camps category. The experience is however completely different, making it deserve to be regarded separately.
You get to stay in public campsites, inside bivouac tents, sleeping on mattresses laid on the tent floor, or in sleeping bags. Basic washroom facilities are available in the public campsites, and are shared by everyone at the campsite. Campsites are the most basic of accommodations in terms of facilities and amenities. However, out here you will most likely have the most authentic experience and get as close to nature as nowhere else. Our Common Safari Lodges in Northern Tanzania Park